The success and reputation of the Ag Drainage group would not be possible without the tireless and dedicated efforts of a number of up-and-coming researchers, including graduate students and research associates. We believe we have assembled a team capable of performing outstanding research and Extension service. Meet the team and learn more about these individuals.
Matt Helmers, Ph.D - Group Leader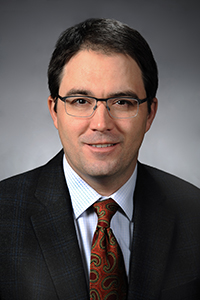 Dean's Professorship in the College of Agriculture and Life Sciences; Professor; Associate Chair for Research; Extension Agricultural Engineer
Matt Helmers, Ph.D., is leading a team of research scientists and associates, as well as graduate and undergraduate students on several projects. A large part of Dr. Helmers' research focuses on tracking sediment and nutrient transport across the agricultural landscape, affecting water quality throughout the state and country. He works closely with field extension engineers and stakeholders, commodity groups, environmental organizations, and state, regional, and national agencies.
Education:
Ph.D. - Interdepartmental Area of Engineering, 2003 Specialization: Agricultural and Biological Systems Engineering, University of Nebraska-Lincoln
M.S. - Civil Engineering, 1997, Virginia Polytechnic Institute and State University
B.S. - Civil Engineering, 1995, Iowa State University
To view professional profile click here.
For contact information, click here.
The Research Group
Research Scientist
Research scientists are those individuals who have already obtained their graduate degrees and are in a role of a professional researcher.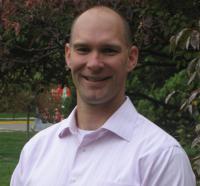 Dr. Brian Gelder
Brian conducts research and development into the use of Geographic Information Systems for informing decisions about soil and water management. Specifically, this has resulted in the development of automated methodology for hydrologic correction of high resolution DEM's, methods for estimating the organic matter content and fractional residue cover of agricultural lands, and methods for crop rotation determination. He has also been instrumental in the development of the Iowa Daily Erosion Project 2.0, an erosion, runoff, and soil moisture estimation tool using the WEPP model.
Post-Doctoral Research Associate
Post-docs are those individuals who have already obtained their graduate degrees and fill a role as professional researcher.
Past Post Doctoral Research Associates and Professional & Scientific Staff: A. Lagzdins, V. Mateos-Remigio, A. Daigh, L. Christianson, Z.Qi, X.Zhou, R. Singh
Research Associates
Research scientists usually hold an advanced degree beyond a Bachelor's degree. They occupy positions as qualified field researchers, and work with faculty, grad students and undergrad students to collect reliable, accurate data.
Past Research Associates: D. Williams, P. Lawlor, D. Baker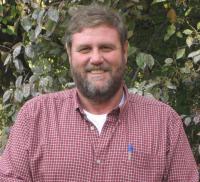 Carl Pederson is a research associate in charge of multiple water quality research projects for the group. An agricultural specialist IV, Carl has nearly 20 years of agricultural research experience. See publications at Google Scholar.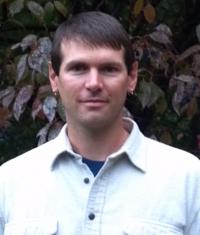 As field research coordinator, Chris Witte manages the Neal Smith Wildlife Refuge STRIPS project. Chris serves as the ISU liaison to the U.S. Fish & Wildlife Service Refuge managers for the NSWF site. He also works with graduate students from a variety of scientific disciplines who are conducting research related to the STRIPS project. As the STRIPS field scale project expands statewide in 2015 Chris is heavily involved with the design, planning and installation of field data collection equipment.
Support Staff
Visiting Scholars
The team also includes visiting scholars who are hosted by Dr. Helmers. These individuals are exceptional scholars from outside the U.S. who both contribute and enrich the team's intellectual and research endeavors and international projection, and expand their own academic experience and scope of research. Each will spend up to one year with the team. Currently, there are no visiting scholars on the team.
Graduate Students
Graduate students have earned their bachelors' degrees and are working toward their higher honors while gaining valuable research and field experience. Projects include measuring soil characteristics, and water quality monitoring/modeling. Meet the team's current graduate students.
Past Graduate Students: L. Schott, Zhiming Qi, L. Christianson, D. Lockett, W. Welsh, X. Zhou, D.S. Andersen, P.A. Lawlor, B.J. Bond, M. Perez-Bidegain, K.D. Riley, R. Singh, G. Shepherd, R. Goeken, R. Christianson, D. Lockett, L. Esteve-Agelet, C. Pederson, A. Frana, L. Salvato, and A. Bahndari, R. Roberts, U. Anwar, E. Hancheck, M. Cheatham
Undergraduate Student Workers
Undergraduates assist the research team both in the field and in the lab with soil sampling, soil processing and data collection. Meet the team's current undergraduate students.
Past Undergraduate Students: N. Waskel, A. Marlin, C. West, J. Edlefson.